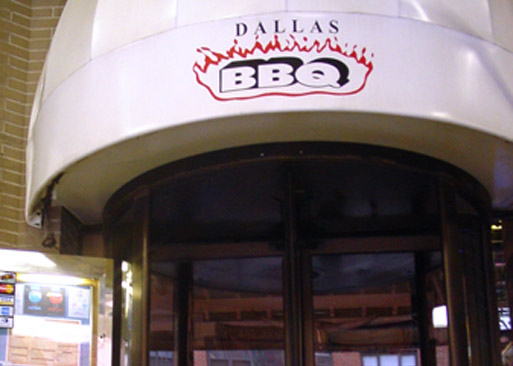 1265 Third Ave at 73rd Street
New York, NY 10021
(212) 772-9393
241 West 42 Street bet 7th and 8th Ave
New York, NY 10036
(212)221-9000
http://www.dallasbbq.com/
With several locations around Manhattan, Brooklyn, and now in the Bronx, New Yorkers can have a taste of Texas barbecue at affordable prices! The early bird special for two at $9.99 is a great bargain for lunch or early dinner. You get two small bowls of chicken soup, two 1/2 rotisserie chickens, two corn breads, and choice of potato or yellow rice.
I love their onion loaf appetizer which is a huge, compact loaf of sweet fried onions. I like to dip them in Ranch dressing (ask if the branch you visit has it).
Aside from rotisserie chicken, BBQ ribs, and meats, this chain restaurant also offers seafood dishes. Great tasting frozen margaritas in HUGE goblets get the meal started on a party note! Try the mango margarita (my favorite)!
The place mats at your table are the menus. Click on menu below to view in full size. Prices may vary from location to location.